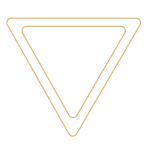 Our team of wildly creative souls are waiting to take you on a journey of exploration through one of the creative workshops we provide.
Workshops are run throughout the year and are open to the public, but we can also organise them privately for groups staying at Totem Retreat.
Please contact us to enquire about organising a private experience or book for the open workshops through the enquiry form on this website.
Next Painting Workshop
Landscape Painting in Response to NZ Poetry with Louise McRae
Sunday 25th August
Living here, we walk with giants, in this mighty land. Join us to express your experience of connecting to this place, using New Zealand Poetry as a starting point to creating your own large scale painting.
Next Sculpture Workshop
There are no sculpture workshops coming up
Next Botanical Styling Workshop
Thursday January 24th
SOLD OUT
Come and forage for your materials around the Totem grounds, then sip a glass of bubbles and nibble a little something while Nat guides you through creating a stunning Xmas wreath/ botanical wall-hanging.
Next Foraged Lunch Workshop
There are no foraged lunch workshops coming up.
Recent Photos from our recent sculpture workshop