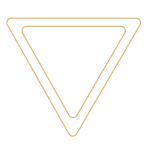 Our team of wildly creative souls are waiting to take you on a journey of exploration through one of the creative workshops we provide.
Workshops are run throughout the year and are open to the public, but we can also organise them privately for groups staying at Totem Retreat.
Please contact us to enquire about organising a private experience or book for the open workshops through the enquiry form on this website.
Beginners Taxidermy Course
Come along and be guided by legendary taxidermist Antoinette Ratcliffe to taxidermy your very own specimen.
Saturday March 14
Next Painting Workshop
There are no painting workshops coming up
Next Sculpture Workshop
There are no sculpture workshops coming up
Next Botanical Styling Workshop
There are no workshops coming up.
Recent Photos from our recent sculpture workshop